Regular price
Sale price
$28.64 USD
Unit price
per
Sale
Sold out
GlucoRx Allpresan® Diabetic Foam Cream Intensive is for the specific treatment of very dry to chapped foot skin in patients with diabetes mellitus. Its special properties also make it suitable for the treatment of wound edges. GlucoRx Allpresan® diabetic Foam Cream Intensive promotes the healing process and supports the recovery of the damaged skin barrier.
Key benefits:
Forms a breathable protective coating, with a specially designed active formula that strengthens and repairs the skin barrier;
Relieves itching, counteracts pressure marks, and also helps to prevent calluses;
Can be applied very quickly without leaving behind an unpleasant greasy film;
Stockings, including compression stockings, can be put on immediately after application;
Tested and recommended by the German Allergy and Asthma Association e.V. (DAAB)
Application:
Use mornings and evenings. Apply an amount about the size of a hazelnut or walnut to the affected areas of the feet. Also beneficial for use between the toes.
Ingredients:
Aqua, Butane, Urea, Decyl Oleate, Octyldodecanol, Cetearyl Alcohol, Propane, Stearic Acid, Propylene Glycol, Glycerin, Glyceryl Stearate, Panthenol, Saccharide Isomerate (Pentavitin®), Undecyl Alcohol, Allantoin, Potassium Lauroyl Wheat Amino Acids, Palm Glycerides, Capryloyl Glycine, Sodium Lauroyl Sarcosinate, Sodium Citrate, Citric Acid.
View full details
What's included in the Type 2 Testing: Premium Program
Complete diabetes support

Get a blood glucose meter kit, test strip plan, and award-winning Gro Health app with one-to-one coaching.

Blood glucose testing programme

The Type 2 Testing Program provides type 2 diabetes structured education and complete blood glucose monitoring support.

Health and food tracking

Track your blood glucose, HbA1c, and activity; and log your food to see what impacts your blood glucose.

One to one coaching

Get access to a personalised care plan and dedicated health coaching via in-app chat.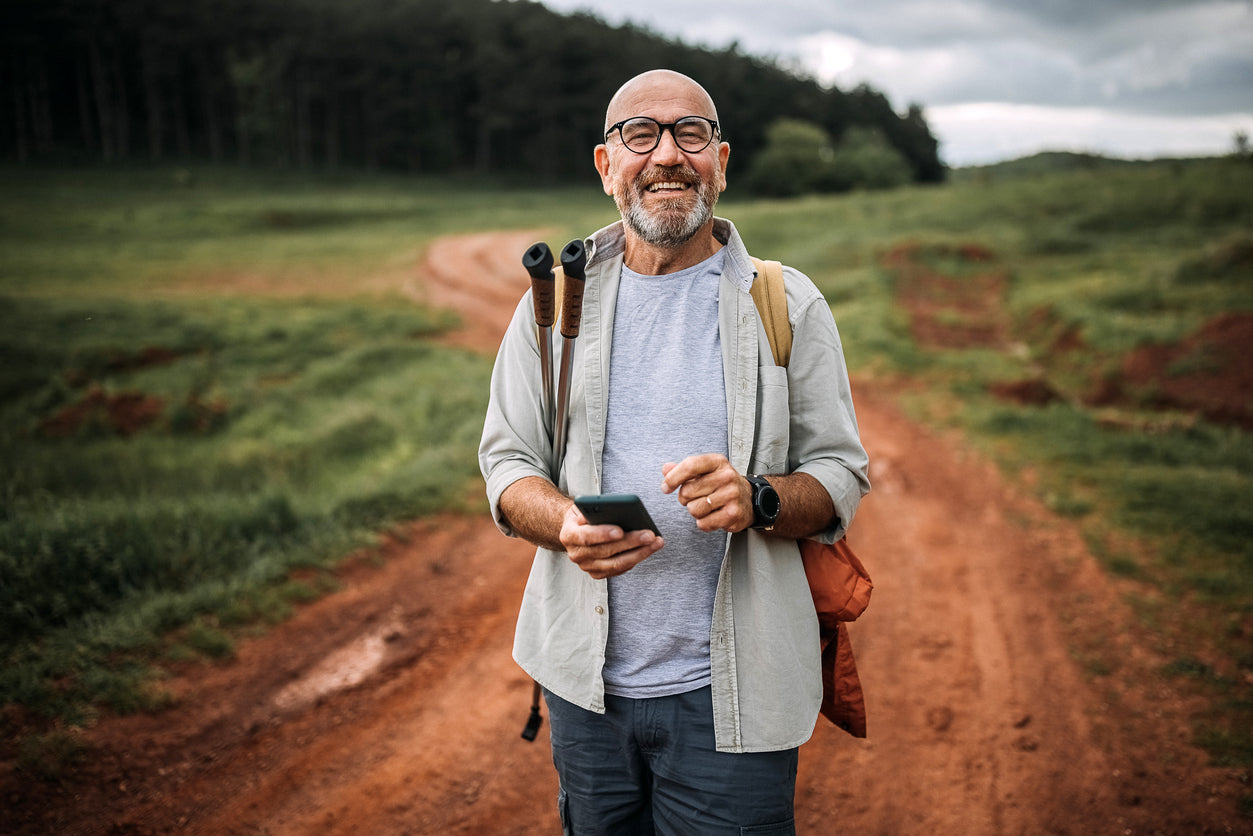 What can I achieve?
⭐ 13mmol/mol HbA1c reduction
⭐ 6.9kg weight loss
⭐ 96% know food's impact on blood sugar
How the Type 2 Testing Program works
1. Choose your meter

Choose a free meter and get a testing plan, onboarding support, and all the test strips you need.

2. Test your blood glucose

Use your structured testing plan and test strips to test your blood glucose levels.

3. Improve your decisions

Eat to your meter, see what affects your blood glucose levels and make changes with our expert support.
Explore the Type 2 Testing Program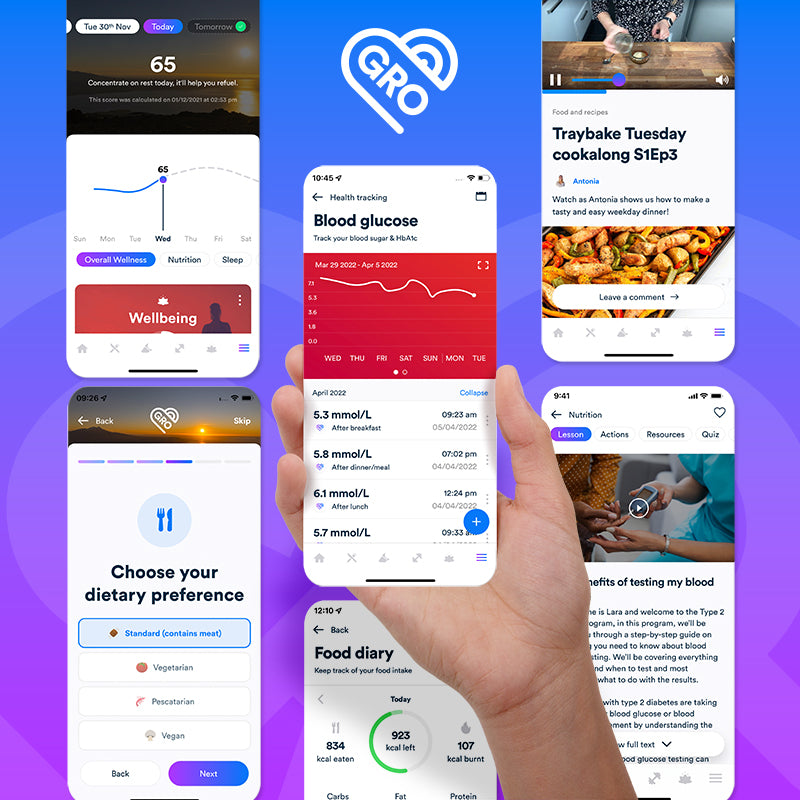 Gro Health app
You'll receive the Gro Health app which provide your digital Type 2 Testing Program, along with downloadable resources.
Find education, coaching, community and resources to support your health journey.
Available on the web, iOS and Android and Alexa.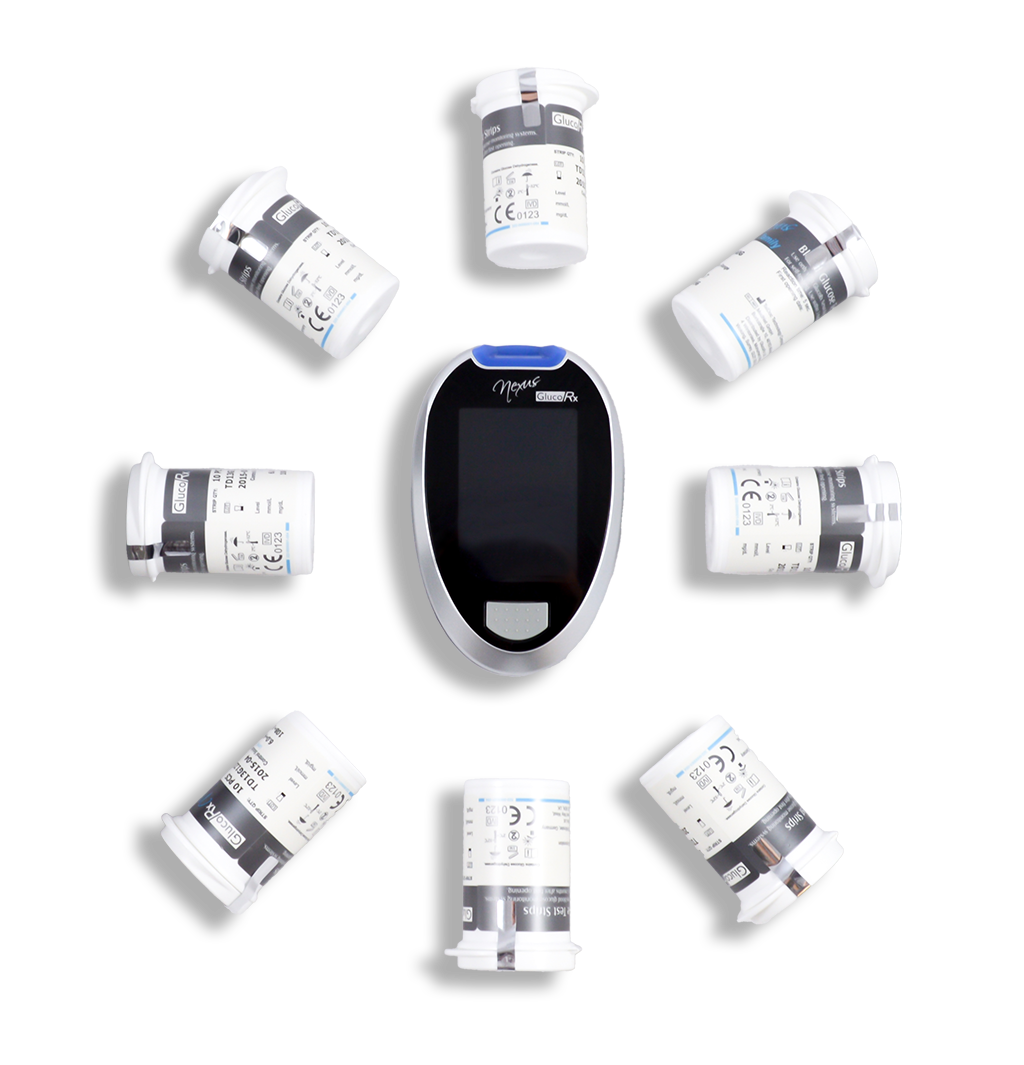 Get better blood glucose control
Over 9 in 10 members report better blood glucose control and weight loss at 6 and 1 months.
Sign up now